LEED Gold Certified
Leadership in Energy and Environmental Design (LEED) is a rating system that promotes the design and construction of high‐performance green homes, including affordable housing, custom designs, and urban apartments and lofts in historic buildings. Learn more at USGBC.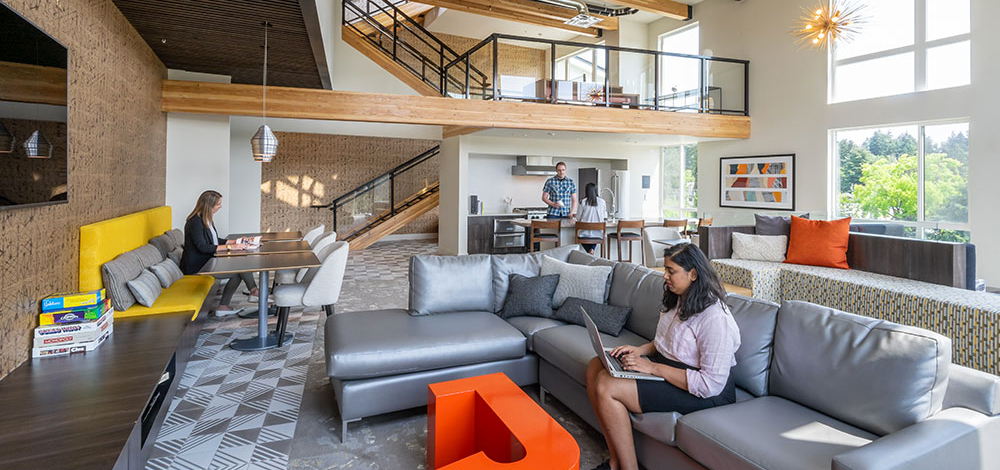 Health
LEED-certified homes are designed to optimize fresh air indoors and minimize exposure to airborne toxins and pollutants.
Savings
On average, LEED-certified homes use 20 to 30% less energy and water than a home built to code. Using fewer resources means lower utility bills each month.
Trust
LEED-certified homes are third-party inspected performance tested, and certified to perform better than a conventional home.
LEED Feature & Benefits
By pursuing LEED Certification, the Junction enables residents to enjoy an outstanding location, excellent amenities, transportation connectivity and built‐in green features and benefits.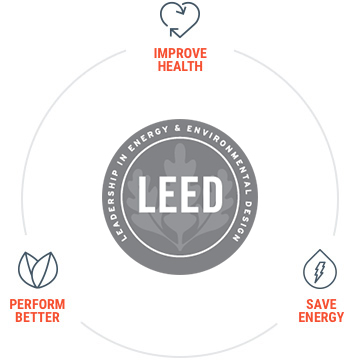 High Water-Efficiency in bathroom sinks, toilets, showers, kitchen sink and appliances.
LED lighting throughout the building, and in each home.
Carbon Monoxide monitor in each home.
Hard-surface flooring in all home living areas to reduce the amount of air pollutants and cleaning costs.
Home insulation and flooring are 3rd party certified as low-emission and safe for families.
Home materials (paint, coating, sealants, adhesives, etc…) are Low VOC (Volatile Organic Compounds), creating a healthy living space for all residents.
Ventilation system filters air pollutants in corridors and amenity spaces.
Energy Star appliances which results in lower electric bills for residents.
The 'LEED for Homes' Logo is a registered trademark owned by the U.S. Green Building Council and is used with permission.